I received free tickets to Diggerland USA in exchange for this post. All opinions are honest and my own.
My family and I love spending time outdoors and visiting amusement parks with the kids is always at the top of our list.
Recently we found out about a construction-themed amusement park called Diggerland USA, which offers an experience you won't get at any other amusement park in the country AND they support first responders!
Being that our almost-three-year-old son is completely obsessed with digging, dirt, diggers and anything construction-themed, we knew we had to check this place out.
As soon as we pulled in, he was smiling from ear to ear and naming every construction vehicle he saw!
They have every piece of heavy machinery that you could imagine in a super clean, easy to navigate amusement park. We rode just about every ride they have to offer. Even as an adult, riding inside these vehicles was amazingly fun!
Below is a picture of me inside the Backhoe Adventure. It is bumpy but realistic & fun as we navigated the dirt course. This was a family favorite that we rode on multiple times!
Grab the All-in-One Police Wife Reference Guide
Grab this handy reference guide for all things police wife! From important dates & events to resources for law enforcement- all in one place! Subscribing also gets you access to my weekly newsletter full of tips and encouragement.
Read my PRIVACY POLICY here.
And I will say, we pretty much visited on one of the hottest days of the year (over 100 degrees) and the Diggerland staff worked so hard to provide water cooling stations about every 20-30 feet around the park. We were constantly asked if we were doing okay or if we needed anything, which we really appreciated. Despite the heat, we still had a very pleasant experience.
Some other favorites:
The Big Diggers- we loved being able to operate real diggers on our own!
Spindizzy- I was not brave enough for this one, but my husband and kids loved it!
We were also impressed that there were little to no wait times for the rides. This was an added perk that will keep us coming back!
One tip: Be sure that your little ones are at least 36 inches tall. In order to ride on MOST of the rides, children need to be 36 inches or taller. Our son just made the cutoff at 36 and 1/2 inches tall! 🙂
This is definitely the most unique construction experience we've ever seen and they support military and first responders with a discount!
How do you get the park discount for first responders?
To receive the discounted first responder rate, you do need to purchase your tickets in person and show a valid I.D. The discount is valid for the first responder and 3 immediate family members. Diggerland USA offers a discounted rate of $29.95 per person which is a steal for everything you get to experience there!
If you have kids or you're just a big kid yourself, then I HIGHLY recommend visiting Diggerland USA for a fun, adventure-packed day! You really won't regret it.
Thank you to Diggerland USA for supporting first responders!
Looking for more law enforcement discounts? Check out this MEGA list!
FREE Police Wife Guide- Top 10 Ways to Rock Police Wife Life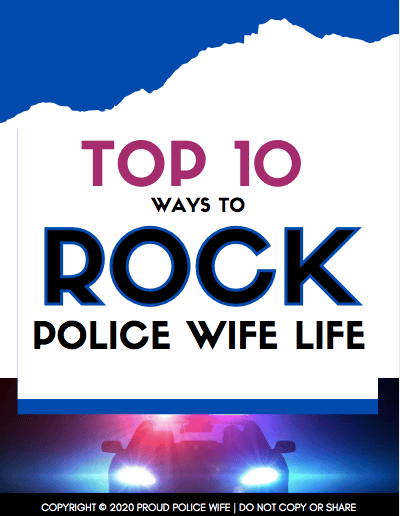 Learn to rock police wife life with these 10 easy tips! Join over 20,000 fellow police wives who are learning to rock it and feel supported with our help each week! Once a week I will provide you with even more ways to feel encouraged and supported for your law enforcement wife journey with my newsletter.
Read my PRIVACY POLICY here.