As a police wife, do you feel it is hard to stay connected to your officer?
Is it difficult for you to find the time to be with your officer with rotating shifts and opposite schedules?
Join me for my FREE 5-Day "Connecting with your Officer" Challenge
where we will help you put your relationship first, in less than 15 minutes each day!
Stop putting your relationship last and find ways to connect to your officer today!
Sign up for the FREE police wife challenge here!
FREE Police Wife Guide- Top 10 Ways to Rock Police Wife Life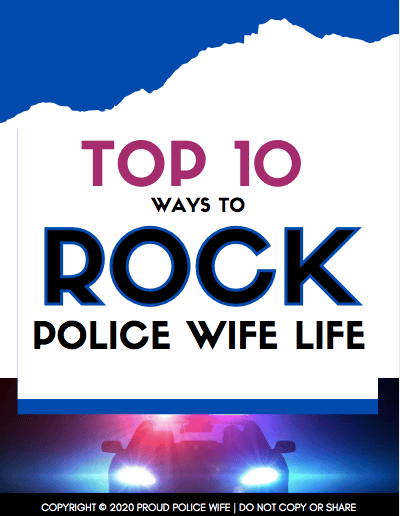 Learn to rock police wife life with these 10 easy tips! Join over 20,000 fellow police wives who are learning to rock it and feel supported with our help each week! Once a week I will provide you with even more ways to feel encouraged and supported for your law enforcement wife journey with my newsletter.
Read my PRIVACY POLICY here.